Our Perfect Custom Cup Holder
Designed for You, by You.
Build your GripMate Now!
Protecting Your Drink on
Rough Seas and Sharp Turns.
Discover the Magic of GripMate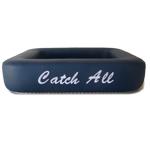 Quality construction and premium non-slip material protects fine, bright work on both table tops and gel coat. Does not slip or slide no matter how rough the seas or how sharp the curves are. GripMate always stays in place!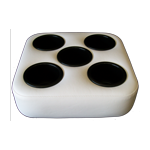 We use only the best for our products: every GripMate is manufactured with PVC board, foam padding, top-quality marine vinyl, a Grip It base, and large cup holders.
Features of The GripMate
Now you don't ever have to worry about rough seas again. Let GripMate Cup Holders keep your drink safe and secure on deck or below. Personalize yours today.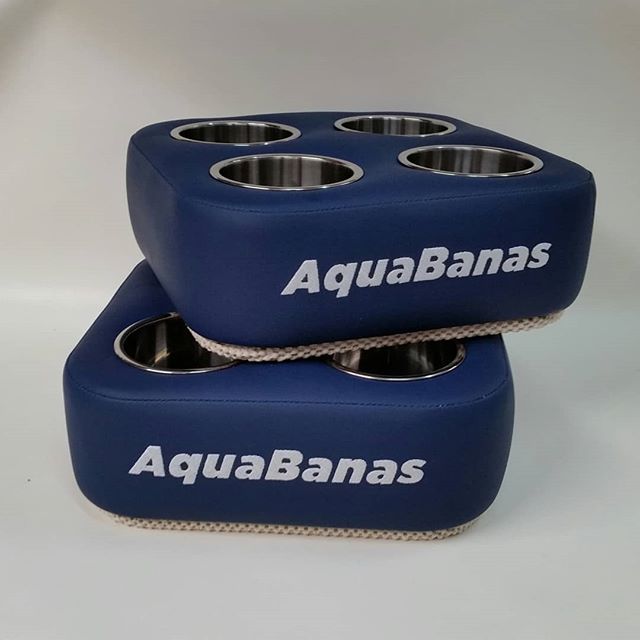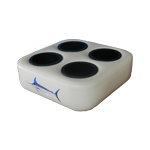 The GripMate is perfect for holding up to five drinks stable without spilling a drop on a boat or RV, no matter how rough it gets. There's even room enough for large beverages. Super traction on the bottom and heavy duty construction holds it in place.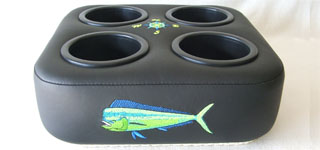 Customize your Beverage Station/Caddie with your own unique design or personalize with your boat or RV's name. Drink holder inserts will accommodate cans or bottles in large foam koozies as well as 750 ml wine bottles.
Personalize Your Cup Holder With Your Brand

GripMate takes pride in our ability to deliver custom, non-slip drink holders that are durable, functional, and designed to keep your beverage standing when faced with rough waters or sharp turns. Design a GripMate and receive your unique drink holder here!
The Catch-All Holder: Personalize Yours Today
Need a place to stash all of your pocket's daily items? Get The Catch-All. The ultimate non-slip quick storage for you boat or RV. Use at the dock or under way, never lose track of your electronics and sun screen and most important never scratch your interior or have them fall in rough conditions.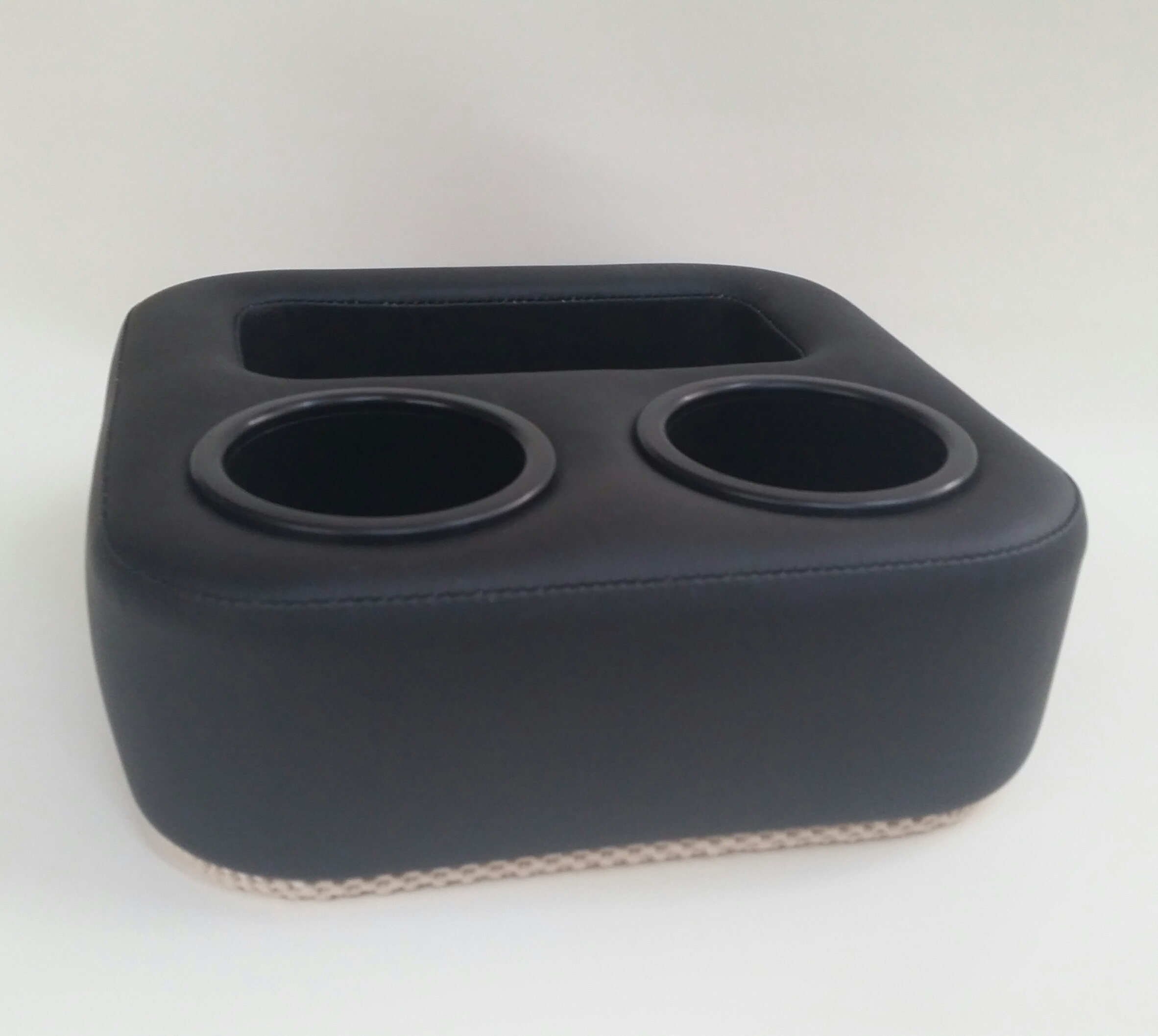 Find the Right Size Gripmate for You!
The GripMate is the result of skilled marine fabricators of custom upholstery solving the age-old problem of spilled beverages.
Don't let you shipmates commit another beer foul! Keep your boat or yacht bristol by preventing any more drinks from hitting the deck. Save your cushions and interior with function and ease. This is mandatory equipment for the the cocktail crew!
Check Out Our Happy Customers